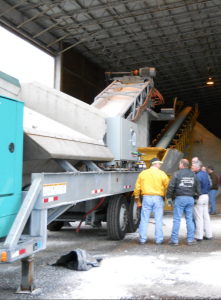 Clear Roads is an ongoing pooled fund project through the Transportation Pooled Fund Program that proposes and funds new research projects or related activities on an annual basis. Your participation will help maintain and strengthen this ongoing contribution to real-world winter maintenance research.
All interested agencies are asked to make a $25,000 annual commitment to Clear Roads. These funds cover investigator work on research projects, implementation and technology transfer activities, administrative management of the pooled fund, and travel expenses for member representatives to attend Technical Advisory Committee meetings. State DOTs may use 100% federal funds to contribute to Clear Roads. Contact your DOT research program for more information about this option.
Member Responsibilities and Benefits
Your agency's Technical Advisory Committee representative will:
Inform the research agenda for Clear Roads by proposing topics for future projects.

Help prioritize and select projects for funding. 

Evaluate technical proposals to conduct the research from academic and private-sector investigators.

Serve on subcommittees that oversee research projects. 

Meet with experts from around the country on winter maintenance issues.

Travel to TAC meetings with expenses paid by the pooled fund.
Financial participation in a pooled fund has a big impact. One contribution leverages large amounts of research money to help address national and international winter maintenance challenges.