Avalanches!
When traveling through mountains, drivers need to be alert for avalanches. Avalanches can block roadways and cover vehicles. If you're caught in an avalanche, stay in your vehicle. Other safety tips can be found on Washington State DOT's website.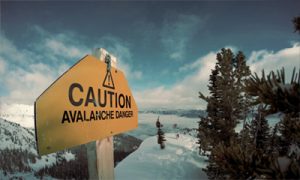 Prepare for your trip with a full fuel tank, good winter tires, extra clothing, and supplies. Stocking your vehicle with a winter emergency kit and reviewing safety tips for winter driving can help make your trip safer.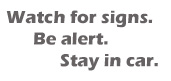 How to Survive an Avalanche
If you're caught in an avalanche while on the road, follow these instructions from Washington State DOT:
STAY IN YOUR VEHICLE and wait for someone to come to your aid.
Turn off your engine to prevent carbon monoxide from entering your vehicle. Do not smoke.
Stay warm. Put on additional clothing as needed.
If possible, use a cell phone to report your location from your vehicle.