Meetings and Events | News | Research Reports | Research in Progress
Meetings and Events
2018 Road Weather Management Stakeholder Meeting (FHWA)
FHWA will host the 2018 Road Weather Management Stakeholder Meeting September 18-20 in Louisville, Kentucky. The meeting provides a venue for peer exchange between the transportation and weather communities, including state DOTs, local agencies, academia, vendors, weather service providers (public and private), and consultants. Details.
[divider]
---
News
"Everyone's a Scientist: Plow Operator Feedback Is the Right Formula," Roads and Bridges, June 2018
This article discusses the importance of incorporating observational methods when conducting studies on the performance of deicers and roadway snow removal best practices. Article.
---
Research Reports
Training Video for the Implementation of Liquid-Only Plow Routes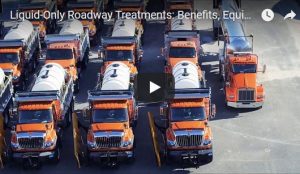 Clear Roads Project 16-06
While some agencies have used liquid-only plow routes with great success, others are unable to secure the buy-in needed to implement this practice. This project produced informational and training videos designed to help state DOTs garner support for and accelerate the implementation of liquid-only plow routes. Project page.

[divider]
Emergency Operations Methodology for Extreme Winter Storm Events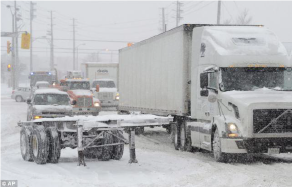 Clear Roads Project 16-04
An extreme winter storm event can require coordination across multiple agencies and jurisdictions. This project developed six case studies and recommendations that state DOTs can use to improve their response plans and develop more efficient, flexible approaches to ensuring public safety during intense winter storms. Project page.
[divider]
Development of a Road Condition Recovery Time Estimation System for Winter Snow Events
Minnesota DOT
Researchers further developed a system that uses data from existing traffic control infrastructure and weather stations combined with complex computer algorithms to estimate when road conditions have recovered from a snow event. Report.
[divider]
Winter Roadway Maintenance Material Enhancers (Field) Evaluation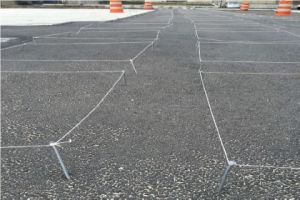 Pennsylvania DOT
Performance testing and cost analysis were conducted for four deicer products and two references (rock salt and salt brine). The deicers were evaluated through parking lot tests and real-time road tests. Field performance data was compared with previous lab test results for the same products. Report.

[divider]
Catastrophic Icefall Hazard Assessment, Avoidance Procedures & Mitigations Strategies: Phase II – Site Specific Studies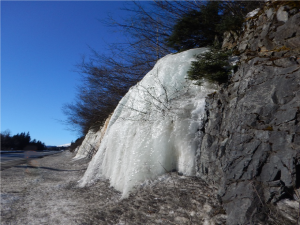 Alaska Department of Transportation and Public Facilities
To better understand icefall hazards and mitigate the risk of impact along state highways, researchers examined seven at-risk roadway sites. They completed preliminary icefall hazard technical evaluations and risk assessments, developed key predictive indicators, and recommended mitigation solutions for consideration. Report.
[divider]
Bioindication of Road Salting Impact on Norway Spruce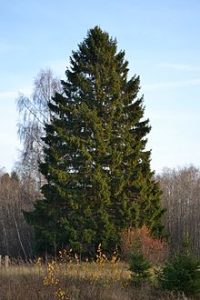 Transportation Research Part D: Transport and Environment, March 2018
Researchers in the Czech Republic studied the damage potential of using deicing salts near Norway spruce trees situated next to roadways. They determined the degree of contamination by assessing the sodium and chloride ion concentrations found in the needles of first- and second-year trees at the test sites. Abstract.
[divider]
Ultra-Thin Bonded Wearing Course (UTBWC) Snow, Ice, and Wind Effects
Minnesota DOT
Ultra-thin bonded wearing courses (UTBWC) are a pavement treatment that can be used as a preventive maintenance option or surface rehabilitation technique. This synthesis report explores agencies' experience with snow and ice control on UTBWC surfaces. Report.
[divider]
Structural Design and Lifecycle Assessment of Heated Pavement Using Conductive Asphalt
Journal of Infrastructure Systems, September 2018
This study aimed to find an efficient structural design for a heated pavement system using asphalt concrete containing graphite filler. A life-cycle cost analysis indicated that the pavement's high initial installation cost would eventually be recouped by a substantial reduction in maintenance costs. Paper.
[divider]
Review of Ice-Pavement Adhesion Study and Development of Hydrophobic Surface in Pavement Deicing   

Journal of Traffic and Transportation Engineering, June 2018
This paper provides an overview of research efforts to develop a hydrophobic pavement surface that would repel ice. Researchers also reviewed studies on the mechanism of ice adhesion and its effect on pavement surfaces. Paper.
[divider]
Experimental Study of High-Performance Deicing Asphalt Mixture for Mechanical Performance and Anti-Icing Effectiveness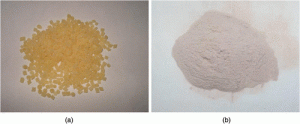 Journal of Materials in Civil Engineering, August 2018
This study aimed to design a high-performance deicing asphalt mixture that incorporates a deicing agent and a high-performance modifier. While increasing the amount of deicing agent in the asphalt mixture increased the deicing effectiveness, it also degraded the mechanical performance. To counter this effect, researchers added a high-performance modifier to the mixture, which helped improve mechanical performance without impacting the deicing effectiveness. Abstract.
---
Research in Progress
Aftermarket Cameras in Winter Maintenance Vehicles     


Clear Roads Project 17-03
The goal of this project is to provide guidance to transportation agencies seeking to begin using, or to expand their current use of, aftermarket cameras installed on winter maintenance vehicles. Project description.
[divider]
Integrating Advanced Technologies into Winter Operations Decisions
Clear Roads Project 17-01
This project will develop systems-level guidance on the advanced technologies available to evaluate road conditions and how to integrate these technologies into a successful winter maintenance operations strategy. Project description.
[divider]
Reducing Winter Maintenance Equipment Fuel Consumption Using Advanced Vehicle Data Analytics     


Minnesota DOT
This research builds on MnDOT's existing work in vehicle powertrain and routing co-optimization (VPRO) to harness large quantities of vehicle data to improve snowplow fuel consumption and lower operating costs. Project description.
[divider]
Evaluate Opportunities to Provide Training Simulation for ODOT Snow and Ice Drivers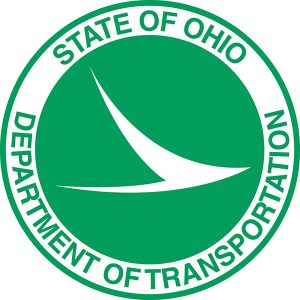 Ohio DOT
ODOT will evaluate cost-effective simulation training methods for new snowplow operators. The ideal simulator training would allow operators to experience diverse winter driving conditions before plowing their first snow event. Project description.
[divider]
Evaluation of Our Current and Other Available Anti-Icing/De-Icing Products Under Controlled Environmental Conditions to Test Effectiveness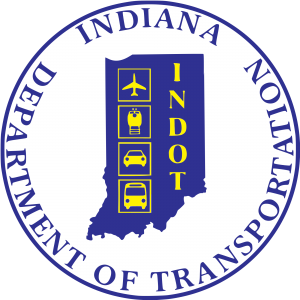 Indiana DOT
Researchers will review available information to evaluate the effectiveness and environmental impacts of available anti-icing and deicing products. The expected project deliverables include recommendations on the most cost-effective anti-icing and deicing products. Project description.
[divider]
Non-invasive Road Sensors in Road Weather Information Systems (RWIS) and AVL Systems 


Minnesota DOT
This project will implement non-invasive road temperature and road condition sensors at three RWIS locations in Minnesota. Unlike embedded sensors that require replacement after road construction or maintenance projects, the non-invasive sensors are attached to RWIS towers or poles near the roadway and use laser technology to read the road surface temperature and condition. Project description.
[divider]
Road Weather Messaging on Dynamic Message Signs (DMS)  


Minnesota DOT
MnDOT will explore how to use dynamic message signs tied to real-time weather services and roadside weather sensors in order to display more timely and accurate reports for the traveling public. Project description.
---
To be notified when new issues of this newsletter are posted and to receive the latest Clear Roads news and project updates, join our mailing list.