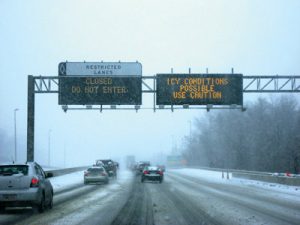 Do you have a winter maintenance problem that you think research can solve? Submit your problem statement now and it could become a Clear Roads research project.
Anyone in the winter maintenance community can submit their idea and have it considered by the Clear Roads Technical Advisory Committee (TAC).
Clear Roads funds research that addresses six winter maintenance initiatives: planning, equipment, materials, training, technology, and safety. The ideas and problem statements that best meet Clear Roads' priorities will be developed into full-scale research solicitations (RFPs) and posted by Minnesota DOT for competitive bid.
Simply email this completed Research Idea Form to Greg Waidley at greg.waidley@ctcandassociates.com by December 31 for consideration during the following year's research cycle.
To learn more about Clear Roads research opportunities, please sign up to receive Clear Roads email updates.
For a list of research ideas considered in past years, see the All Proposed Projects page.