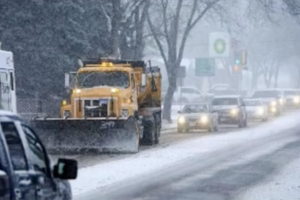 At its 2023 spring meeting, the Clear Roads Technical Advisory Committee reviewed new research proposals and selected projects to fund. This year, the committee selected eight projects:
Development of a Public Service Announcement Library
Quantifying the Economic Value of Snow and Ice Operational Success
Update to CR 14-02: Quantifying the Impact that New Capital Projects will have on Roadway Snow and Ice Control Operations
Solar Radiation Benefits / Chloride Reduction Potential Associated with the Use of Vegetation Management Practices Near Roads
Computer-based Training for the Clear Roads ELDT Modules
Synthesis: Management of Video Recordings and Images taken from Truck-mounted Cameras
Synthesis: Brine-making Practices
Synthesis: UAV Uses for Winter Maintenance
More information about these projects is available in the 2023 All Proposed Projects summary. Requests for investigator proposals for the new projects will be posted this summer.
The agenda, budget and minutes from the spring meeting are available on the Clear Roads Meetings page.
Image source: South Dakota DOT