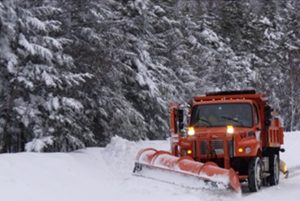 LED plow headlights have several potential advantages over traditional halogen bulbs, including longer life, reduced susceptibility to damaging vibrations, and improved visibility and reduced eye fatigue for operators. To compare the two bulb types, New Hampshire DOT tested LED lights on 17 plow trucks and surveyed operators about their experiences.
Operators overwhelmingly preferred the LED headlights, and a cost-benefit analysis showed that the lights' reduced maintenance requirements led to significant cost savings compared with halogen bulbs.
Read the research report: LED Snowplow Lights: Evaluation Report, New Hampshire DOT, October 2020. 
For more on this topic, see Clear Roads' research pages on Plow Trucks and Driver Fatigue.
Image source: New Hampshire DOT