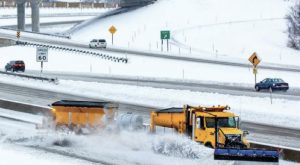 Advanced technologies like mobile sensor systems, video analytics and enhanced maintenance decision support systems (MDSS) have the potential to help transportation agencies advance the state of winter maintenance operations.
A recent Clear Roads research project developed a guide to implementing eight emerging and recently developed winter maintenance technologies. By understanding the options and their benefits, agencies can make informed decisions about which technologies to invest in.
Download the final report: Integrating Advanced Technologies into Winter Operations Decisions, December 2020.
Image source: Nebraska DOT