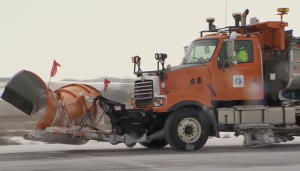 Finding and keeping skilled, dedicated highway maintenance workers has become increasingly challenging for state and local transportation agencies.
To help agencies navigate today's employment landscape, a recently completed Clear Roads research project created a comprehensive guide of innovative, practical strategies for attracting and retaining new winter maintenance employees. Case studies cover recruitment programs, retention strategies, recruiting younger workers and those from underrepresented groups, and program improvements.
Download the guide and final report: Recruitment and Retention of Highway Maintenance Workers, August 2021.
Image source: Minnesota DOT video