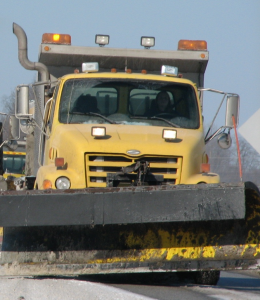 For many transportation agencies, a new federal rule will mean changes to the way they train equipment operators who need to obtain or upgrade a commercial driver's license (CDL). To help agencies comply with the new requirements, Clear Roads has developed entry-level CDL training materials for instructor-led classroom and behind-the-wheel training.
Available as a free download for any state or local public agency, the training materials focus on operators who are obtaining an initial Class B CDL, upgrading from a Class B CDL to a Class A CDL, or obtaining the hazardous materials endorsement for the first time. The materials include a fact sheet and timeline to help agencies achieve compliance by the February 2022 deadline.
For more information and to request the free materials, see the project page.
Image source: Indiana DOT