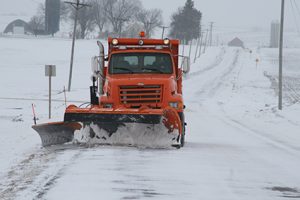 AASHTO's SICOP Talks Winter Ops podcast addresses a variety of cutting-edge topics in recent episodes:
Alternative Fuels for Winter Maintenance – Part 1 (Episode 70): A recently completed Clear Roads synthesis project, 21-05: Evaluation of EVT and Alternative Fuels for Winter Operations provided a comprehensive review of fuel alternatives for maintenance fleets. Project champion Justin Droste from Michigan DOT and the project's research team discuss the findings and the range of factors that transportation agencies should consider. April 6, 2023. Podcast.
TRB International Road Weather and Winter Maintenance Conference (Episode 69): After a pandemic pause, this popular event is scheduled to take place May 9-10 in Washington DC., bringing together maintenance professionals to learn about emerging technologies, new strategies, the latest technology, and current research.  March 13, 2023. Podcast.
Friction – The holy grail of successful winter maintenance (Episode 68): Mark Goldstein, Lead State Snow and Ice Engineer from Massachusetts DOT, discusses advancements in using road friction and grip in winter maintenance. March 8, 2023. Podcast.
Image source: Wisconsin Department of Transportation