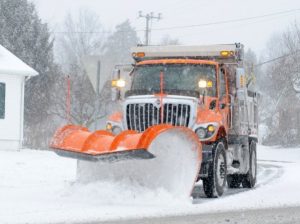 An ongoing plow route optimization effort at Delaware DOT is yielding benefits for state residents. By optimizing selected routes for mileage efficiency, the department has been able to reduce snow removal service times and improve its level of service.
DelDOT began its route optimization work in 2019 following a 2018 research project, and the agency is currently working to expand the effort to more areas. The agency's successes with route optimization were featured in a recent issue of FHWA's Every Day Counts newsletter.
For more on this topic, see Clear Roads' Plow Route Optimization Research page.
Image credit: Delaware DOT